1
« on: August 12, 2013, 01:15:39 AM »
I recently got the Sigma 18-35mm F1.8 DC HSM to go with my EOS M. I used the Canon EOS M to EF Adapter to connect the Sigma to the EOS M. All functions worked as promised, auto-focus, exposure and everything else.
I took the couple with me to the a trade show this weekend to see how the pair performed together. Going into it I had a lot of questions about the pair. Would it be to heavy or front heavy? Would it be difficult to handle? How's the image quality indoors in really low light.
Here are the answers to the questions about.
Would it be to heavy or front heavy?
It was an enjoyable experience. I'm not sure if it was just because I had a new toy to play with that I didn't recognize the hefty lens or what but it didn't feel too heavy. It was obviously front heavy and you need to hold the whole package by the lens and using your other hand to steady and aim the EOS M. I used a Case Logic SLRC-205 SLR Camera Sling to carry everything and that worked very well indeed. I had easy access to the camera and it was well protected. Plus the sling gave me some pockets to store extra batteries and carry keys, money, etc.
Would it be difficult to handle?
The EOS M doesn't really have grip to speak off so I could not hold the package in one hand the way I might have been able to do with say a 60D.
How's the image quality indoors in really low light.
With the speed of the lens, I was able to take pictures in some really low light situations keeping the ISO down around 3200. Image quality was good up to 3200, at 6400, noise was egregious.
Overall I'm happy with the EOS M/Sigma package. It beat my Panasonic DMC-G6 m/43 camera which I took to the show as well. I was testing the Panasonic DMC-G6 to see if it could replace the EOS M. The Panasonic G6 has a ton of features, WiFi, NFC, Time-Lapse, Stop Motion, Flip-out screen, awesome EVF, and it's lighter. No, scratch that, it's a ton lighter, like "one handed carry all day without issues lighter!" While the G6 has all the features when it comes to image quality, the EOS M/Sigma has it beat in every image quality metric; better colors, lower noise, better high (<6400) ISO performance, etc. In terms of image quality, the EOS M/Sigma combo ate the Panasonic for lunch in low light by 1 stop, but in bright light, the race was a dead heat.
I'll probably keep the EOS M and lens since I can pair it with the upcoming 70D. I plan to get one when it comes out. Then keep the EOS M as my travel and back up camera.
Here are a few pics.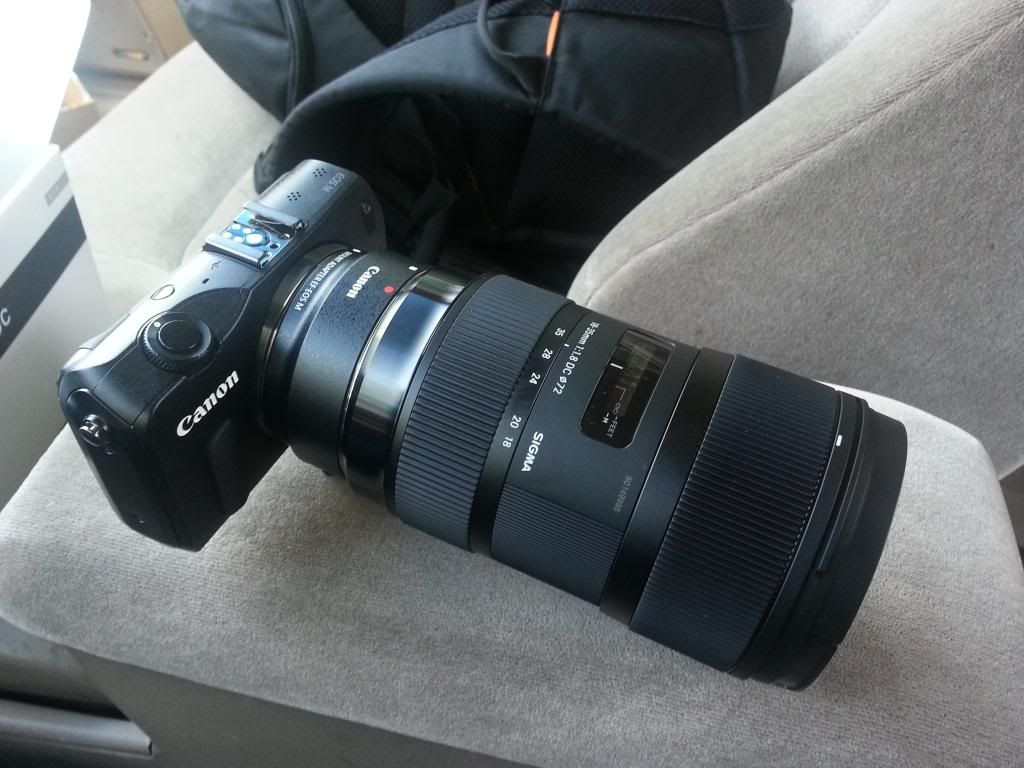 [/URL]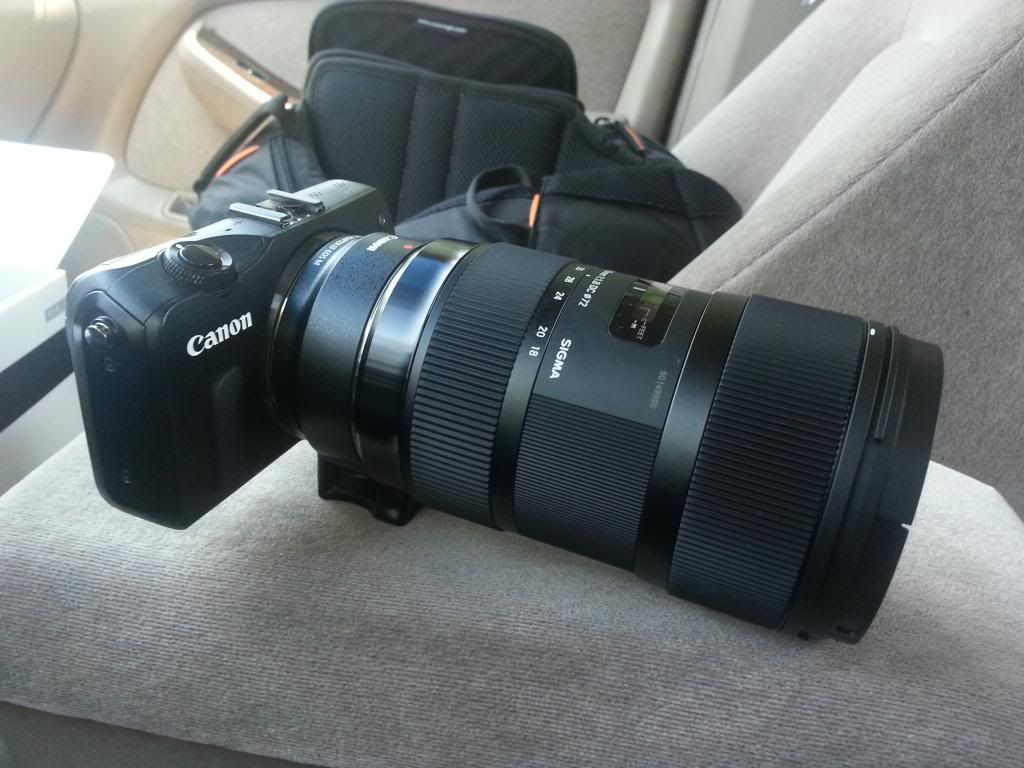 [/URL]
[/URL]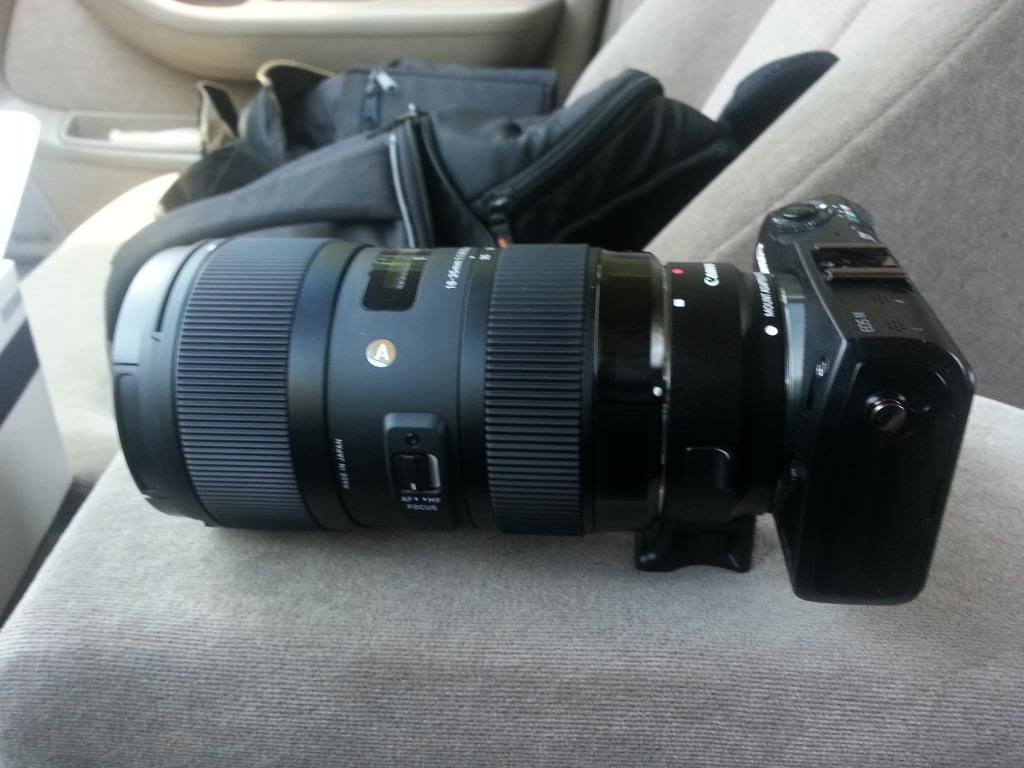 [/URL]