1
« on: November 03, 2014, 01:01:57 PM »
Most pros could not care less about the slight dynamic range differences between sensors.
That's right. I even would go further... they know, that the difference
changes
in higher ISO-Ranges. For sports- or Indoorphotography you usually don't use anything below ISO800. On sportevents because of the longer lenses and inside rooms because of the available light.
So let's check the differences of two nearly equally released and categoritzed cams: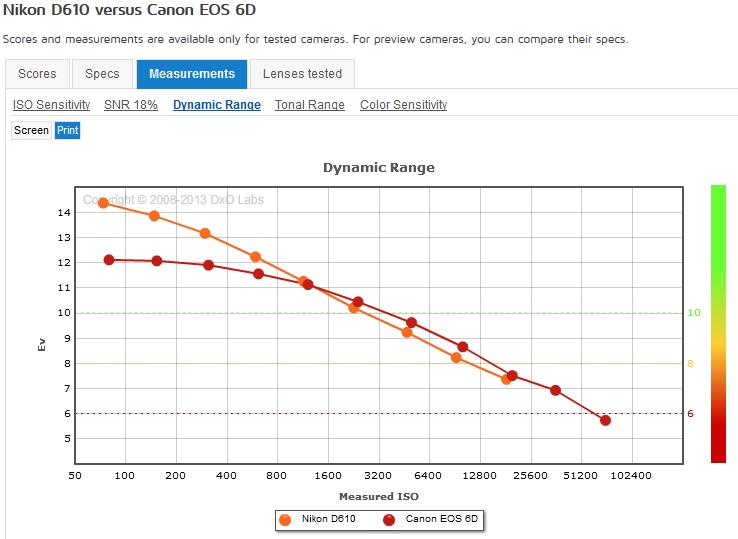 So, the (quite huge) difference on ISO 100 flips to an
advantage
of Canon-Sensors from ISO 800 and upwards. No one tells you this, but it's the opposite of what the forums are telling on and on and on (Hi Drones!). I even wonder why DXO makes no intersection between lo and high of the (unpushed) ISO-Modes.
Canon is traditionally an autofocus/sports aranged brand, I think. So, from their side the sentence "our sensors are the best" could be true, really. For portraits you may use the Nikon instead--- and hell, a real pro doesn't care about brands. If you shoot portraits you can get far better results with a Pentax 645, a cam not much more expensive than a D4s.