Is it possible that at the higher ISO settings, the flashes were already down to their minimum power and had nowhere further to go? I'm just looking at the closeness of the shot, although I obviously don't know how far away the flashes were.

That's a pretty good theory. The flashes weren't positioned very far back, but they shouldn't have been close to minimum output power, either. Here's what the same shot, but with no flash.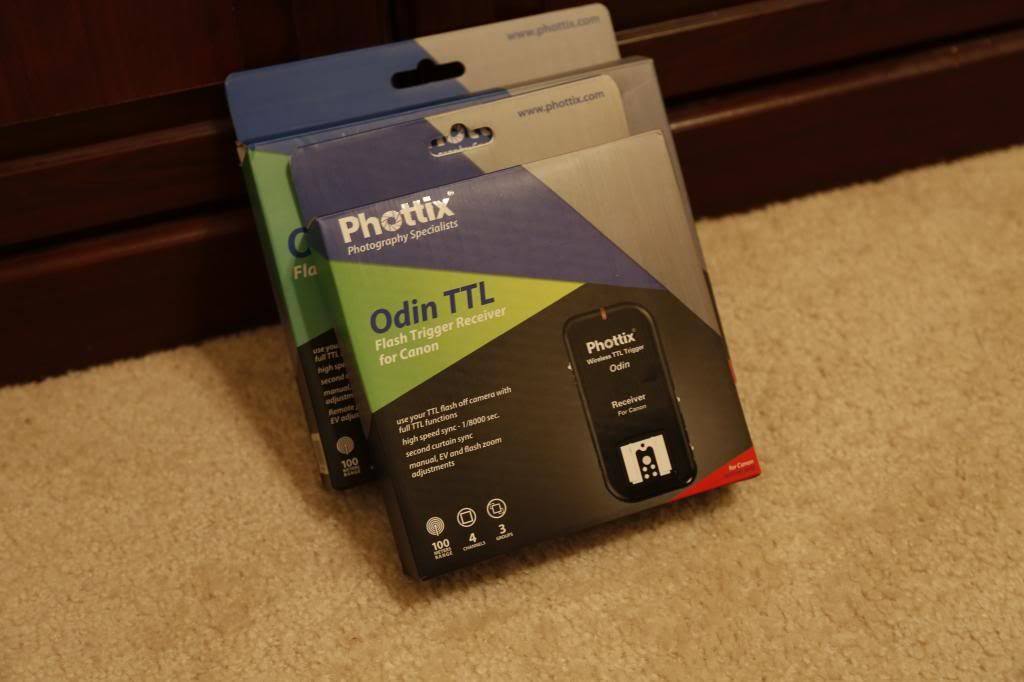 In essence, the test images were set to a neutral exposure in Av mode, and the flashes just added accent lighting, so they weren't putting out much light at all. I use this same technique in the field quite often, although on much larger subjects. Part of the problem here is that a lot of the light from the flashes spilled onto the background since the subject is so small.
Nevertheless, it's kind of a stupid test anyway, since I almost never shoot above ISO 1600 in Av mode. I'll be testing the Odins out on a real shoot tomorrow anyway, so how they perform in the field - a not some silly test in my house - is all that matters.