I already reported this to ebay, but just a heads up, I just found this auction on ebay. It only has a few hours left. Everything about the title and photo makes it out like you're buying a lens, but then the description says the auction is for the case only, which is admittedly pretty rare, but probably not worth $1000.
I'm guessing the seller made the auction just clear enough that they could claim ignorance when someone gets angry about not getting a lens, and just misleading enough to fool some people.
If anybody on here is bidding on this, you may want to pull out your bid if you think you're buying a rare lens for this price.
Edit: You know ultimately I think maybe this is just a case where ebay filled in all the information/photo for the lens automatically, and the seller wasn't smart enough or didn't care enough to know how to change it to clarify that this is not a lens for sale.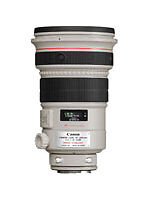 Find many great new & used options and get the best deals for Canon EF 200mm f/1.8 L USM Lens at the best online prices at eBay! Free shipping for many products!