I've just made an interesting discovery, looking at the test results from the following review, this is essentially a RF 400mm f/11 lens when used at the long end, the shorter focal lengths and apertures are just a bonus.
In Canon's budget long telephoto range, we really have a zoom that operates optimally at 400m f/11 and primes that are fixed at 600mm f/11 and 800 f/11.
See extract from review below: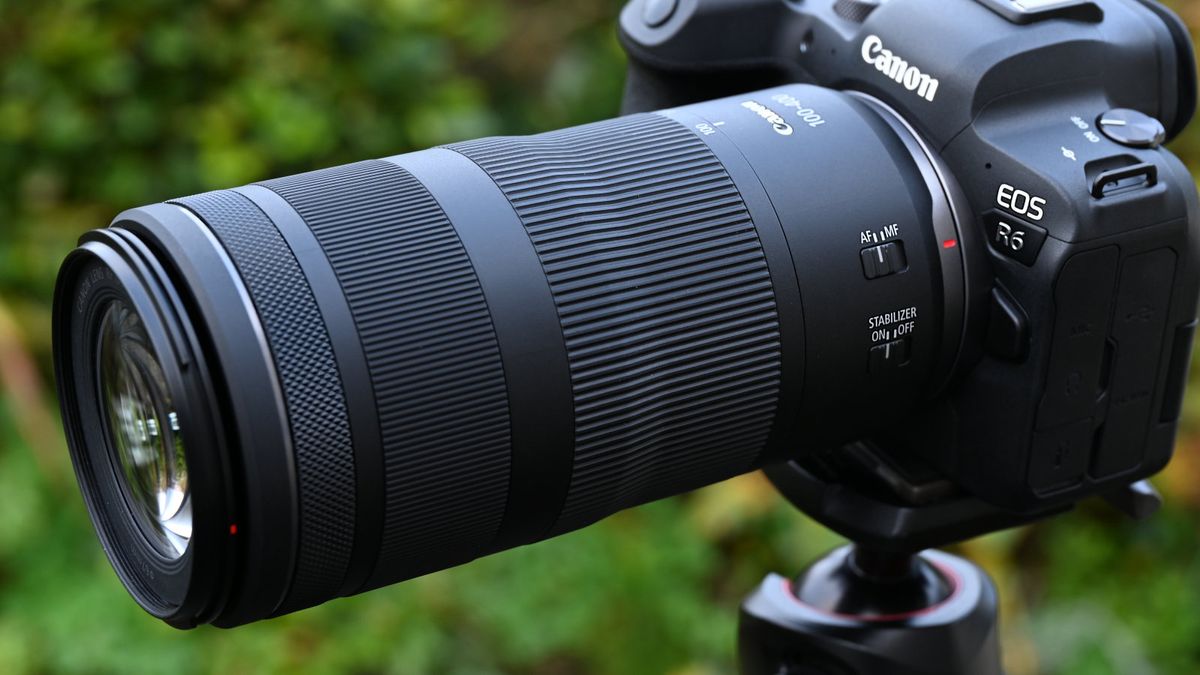 A compact and affordable super-telephoto zoom for Canon EOS R-series cameras
www.digitalcameraworld.com
"Sharpness:

The sharpness scores in the two graphs below are produced by shooting a monochrome test chart covered in multiple sharp boundaries between black and white. This image is then assessed by specialist software, with the extent of blur on the contrast boundaries at the centre, mid and edges of the image converted into a spatial frequency value to determine how many line widths per picture height the lens is capable of resolving. A higher spatial frequency corresponds to a greater number of finer lines over a given distance that the lens can resolve - this number is the sharpness score.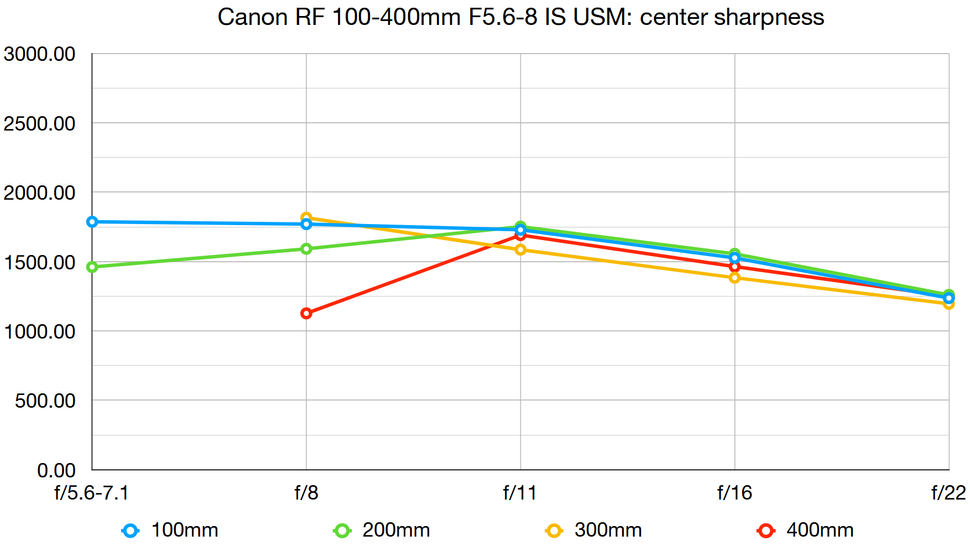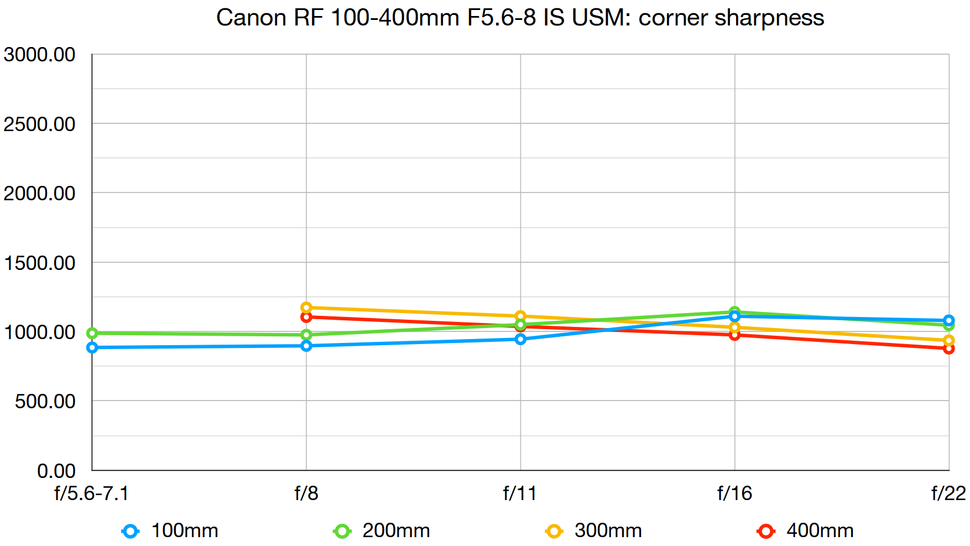 Center sharpness is very good at all focal lengths and apertures, apart from a small blip wide open at 400mm. Corner sharpness is much less convincing, however, with the lens being noticeably softer regardless of focal length or aperture."
Using the TDP test tool, we can conform this when comparing the image at f/8 vs f/11
Use the larger, magnified view of the centre sharpness in the lower half of the test tool. The difference is discernible, but not drastically, probably because the test is done using the R5, which is well into diffraction territory at f/8, and more affected by diffraction at f/11, which iI suspect is offsetting a lot of the sharpness gains from stopping down the aperture.
View the image quality delivered by the Canon RF 100-400mm F5.6-8 IS USM Lens using ISO 12233 Resolution Chart lab test results. Compare the image quality of this lens with other lenses.
www.the-digital-picture.com
Last edited: