Hello insightful members,
I'm purchasing a EOS R (set and ready on this model)... but my question is:
Should I get the KIT or, body only and splurge on the RF 24-70mm f/2.8?
I want only one lens, one for portraits, street photography and travel/landscape: which one of these lenses provides the better quality and long term solution to fit my needs? I know the 24-105 as part of the kit is a good price, but I want opinions if upgrading immediately to the 24-70mm is smart, or is REALLY and upgraded lens/superior one over what's supplied with the kit?
I also kicked around this: how about just spending a tad more to get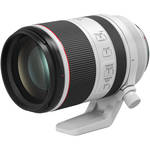 Canon RF 70-200mm f/2.8L IS USM Lens
As my only lens?
Since I'll be spending 2k+ USD, how about a few hundred more for that only?
Any and all replies are greatly appreciated.