HEADLINE:
50 mm to 800 mm Fast all-Acrylic Super-Zoom Lens for Canon EF/EF-M, RF, Sony E-Mount and Fuji MF being beta-tested now!
YES! You heard that right!
An under-the-radar Canadian Company based in Vancouver, British Columbia, Canada is now now beta-testing in the wild as of December 2020 its new 50 mm to 800 mm sports/wildlife/action super-zoom lens that specifically uses optical-grade all-Acrylic lens elements.
Breathing, Coma and Chromatic Aberrations are minimized by using a Fujinon-based Broadcast Television Servo Zoom Sports Lens Design from 1995 that has had its patents expire.
Using PREMIUM-QUALITY Japanese lens design and adapting it by using high refractive index all-Acrylic lens elements (1.523 vs fluorite glass 1.433) allows for more light gathering power at two-thirds the weight of glass lenses! An all-aluminum barrel body (8000 series aerospace-grade aluminum) allows for weather-sealed ruggedness in an attractive but stealthy lens design.
Polymer Shift (aka Glass Creep) has been almost fully eliminated to fluorite glass levels by using a proprietary heating/cooling process that keeps the crystalline structure of each Acrylic lens element stable for a computer-simulated 250 year+ calculated life-span. Photo-degradation via multi-band Ultraviolet and Infrared light exposure has ALSO been eliminated by using a proprietary set of coatings on the first and last lens elements.
The Top-10 Features:
1) FAAAAAST All-Acrylic coated and photo-stable L-IR/S-IR/UV-A/B/C-resistant lens elements with a 1.523 refractive index at f/4 to f/5.6
2) Zoom focal range from 50 mm to 800 mm
3) Cinema-grade Parfocal design keeping focus perfect throughout the zoom-range.
4) Cinema-quality slow zoom capability and NO clicking on the iris (i.e. Iris is de-clicked!)
5) Built-in 10 Stop ND filter
6) 2x extender compatible which turns the lens into 70 mm to 1600 mm for those super-long shots.
7) Works with Canon EF-to-RF lens adapter for R5/R6 series, Sony E-mount and Fuji MF lens mounts
8) Comes with coated all-Acrylic polarizing filter to ensure minimal reflections and lens flare.
9) Grippy and rugged weather-sealed barrels with large CINEMA-grade Iris ring and Focus rings and on-board user-settable rack-focus and zoom hard-stops so you perform and repeat perfect manual zooms and rack focus every time.
10) large-text self-illuminating f-stop and focal range markers for low-light level shooting.
AND WHAT IS THE PRICE???
ONLY $1899 USD ordered directly from the manufacturer!
(i.e. it's better than the Sigma 150 mm to 600 mm Sports Zoom having much more zoom capability at the same price)
PLUS this ENTIRE LENS is "Made In Canada" with premium quality control of all micro-machined Acrylic lens elements and the entire all-Aluminum barrel is precision-made and finished in Vancouver, British Columbia, Canada in a laboratory-grade clean-room environment -- Lens assembly is FULLY-AUTOMATED with NO HUMANS touching any part of any lens until final interferometry-based QA testing and final packaging. NO lens will leave the factory unless specified to comprehensive cinema-grade quality assurance and testing! We aim to give you ultra High-end Japanese and German lens quality at very affordable price points.
We will announce specific ordering website URLs and availability dates second quarter 2021 (i.e. around May 2021!)
Shipping will be IMMEDIATE as we will be building up enough stock to allow for IMMEDIATE ORDER AND SHIPMENT without delay around the world! If Fedex/UPS/DHL/Post delivers Express to your part of the world, then you will get it fast!
OTHER ALL-ACRYLIC CINEMA-GRADE PRIME AND ZOOM LENSES with built-in ND filters are coming soon!
----
......Soooooo, what do ya say to all that kiddos!
I think that will SCARE Canon, Sigma, Fuji/Fujinon, Sony to no end when THAT lens comes out. I've been to the factory in Vancouver. That lens is Very Real and it works VERY VERY WELL ------ i've used Zeiss Master Primes and Leica Summilux-C lenses and have daily access to the Zeiss Otus series so I think I am more than qualified to make a comment on actual lens quality and perceived lens weight.
It's well balanced weight-wise and with me having almost daily use of this lens:
Sigma 150-600mm f/5-6.3 DG OS HSM Sports Lens for Canon EF: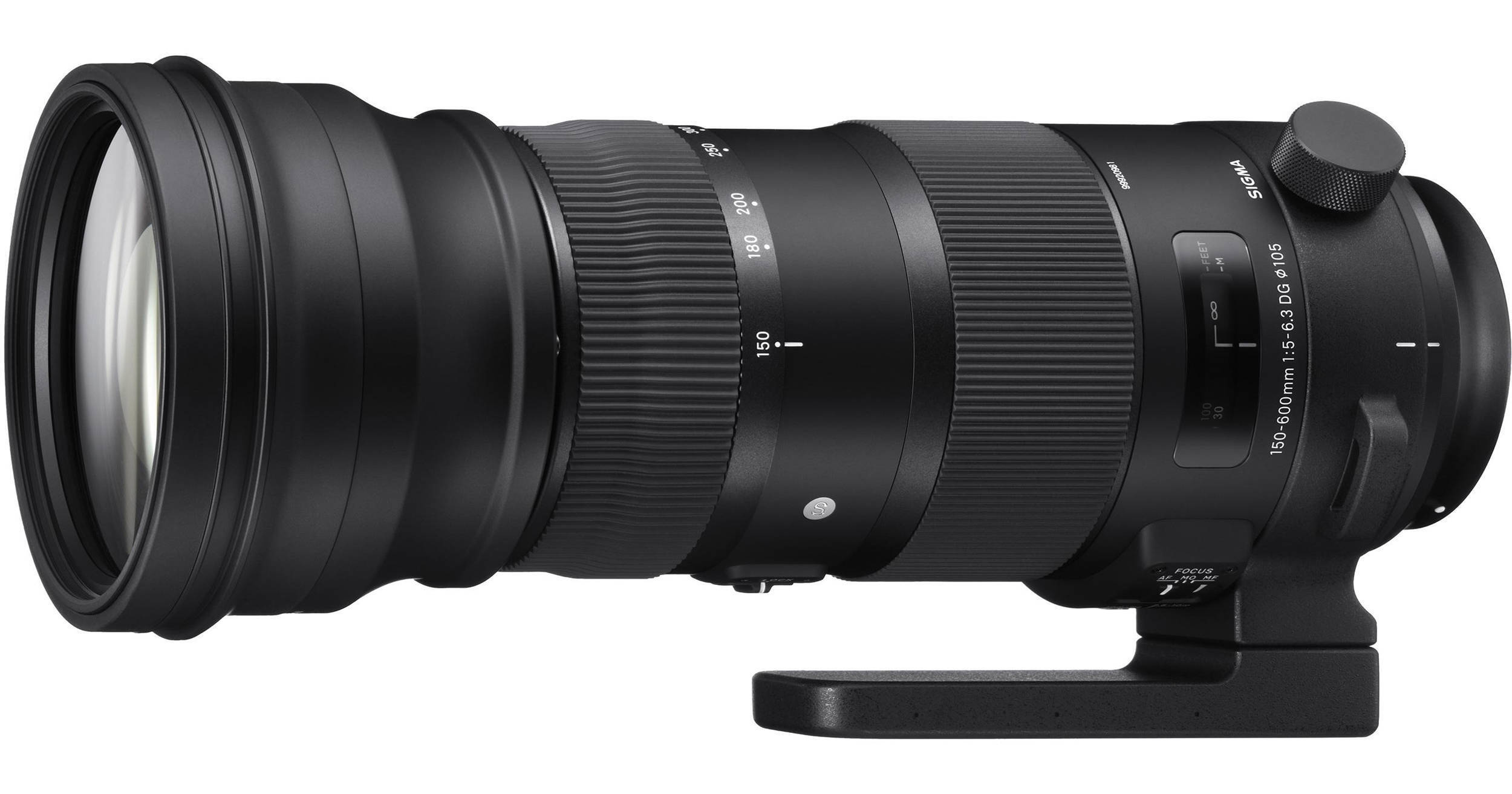 Buy Sigma 150-600mm f/5-6.3 DG OS HSM Sports Lens for Canon EF featuring EF-Mount Lens/Full-Frame Format, Aperture Range: f/5 to f/22, Two FLD Elements, Three SLD Elements, Super Multi-Layer Coating, Hyper Sonic Motor AF System, OS Image Stabilization, Fixed, Rotating Tripod Collar, Rounded...
www.bhphotovideo.com
I am also qualified to state that I think this is a much better lens than the Sigma Sports Zoom. It definitely seems to look BRIGHTER which seems to imply it is actually a FASTER lens than the Sigma. Just by the Acrylic vs Glass refractive index alone, it should come out to have about 6% more light gathering power than the Sigma.
I have warned the manufacturer previously about the photo-degradation issue for Acrylic lenses vs Glass lenses but I have been assured the proprietary lens coatings and lens element micro-structures were computer simulated out to 250 years of daily 16 hours per day multi-band IR and UV light exposure. which means they won't turn Yellow or start the "Glass Creep" process which would create wavy-lines in an image. Super-hard Anti-scratch coatings are ALSO PRESENT which should negate issues with the softer surface of Acrylic lenses!
My ONLY WISH is that it have Hollywood Cinema-specific T-stop markers and a rocker-switch Servo motor so I can put it on my B4 mount Betacam-SX-style Broadcast News camcorders. The company is not focusing on the cinema market at this time but said they are creating hybrid lenses DESIGNED for modern hybrid DSLR/Mirrorless Stills/Video cameras at affordable price points and longer focal lengths.
They are focusing on long-focal range ZOOM AND PRIME LENSES for now! Their next lens is an FF and MF sensor-specific 14 mm super-wide to 55 mm zoom at f/2.8 throughout which ALSO will have a built-in 10 stop ND filter for $1599 USD!
They ALSO let me test me a prototype of a 1200 mm Telephoto at f/4 that will be a heck of a lot cheaper and faster than this one: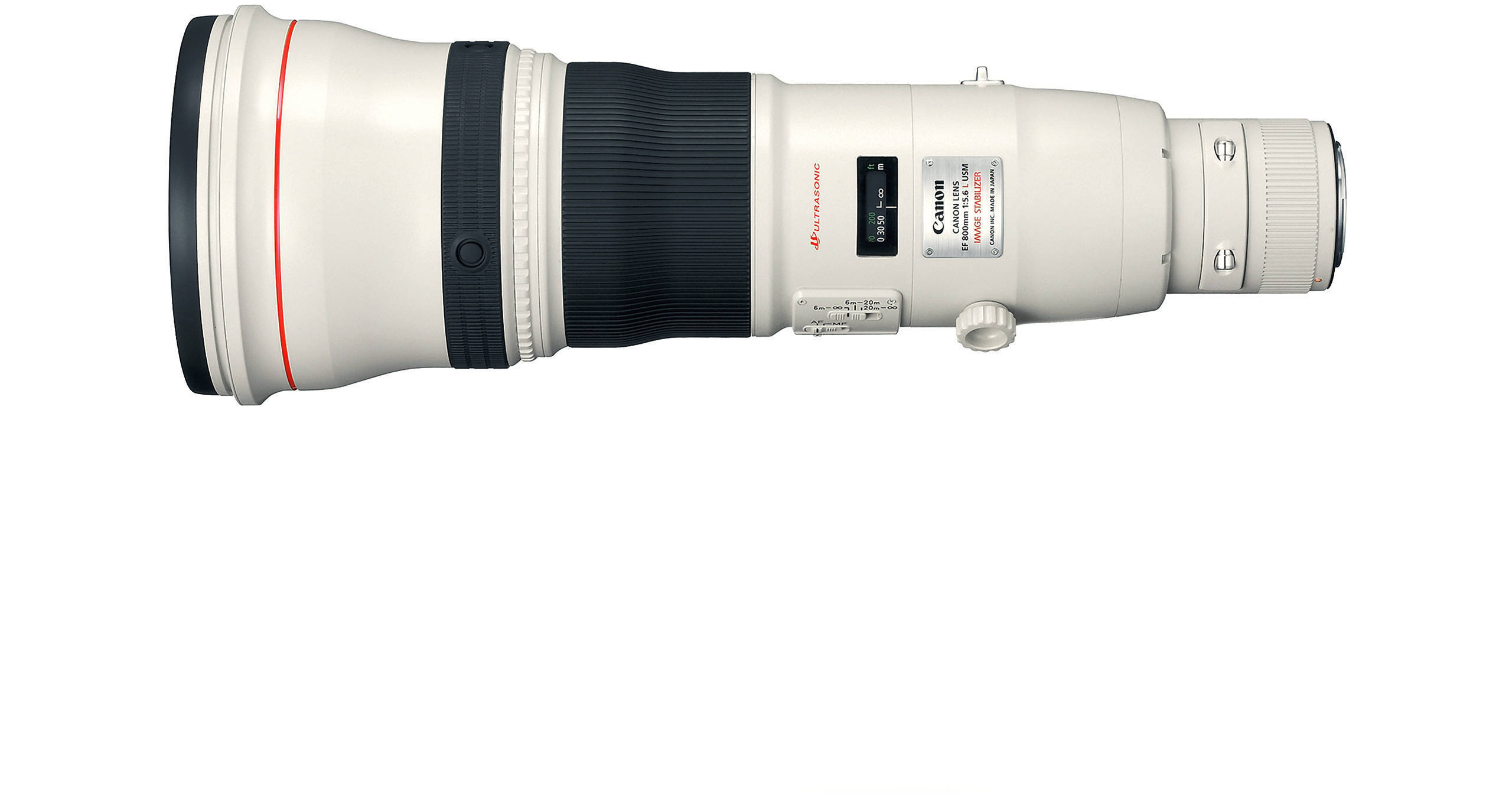 Buy Canon EF 800mm f/5.6L IS USM Lens featuring EF-Mount Lens/Full-Frame Format, Aperture Range: f/5.6 to f/32, Two Fluorite Elements, One Super UD Element and One UD Element, Super Spectra Coating, Ring-Type Ultrasonic Motor AF System, Optical Image Stabilizer, Weather-Sealed Construction...
www.bhphotovideo.com
It will POSSIBLY be set at $5999 USD direct from the factory!
I actually DO THINK that Canon might want quake in their boots more than just a tiny bit, as I have been quite assured there will be enough inventory available for immediate shipping on ALL these lenses! Sooooooo, it looks like FAAAAAST WELL-COATED ACRYLIC LENS ELEMENTS are the WAY OF THE FUTURE for DSLR/Mirrorless camera!
V
Last edited: