R5 in a fridge shows the same overheating within just a photo mode, it claimes overheated with 34 Celsius internal temperature
so? overheating busted?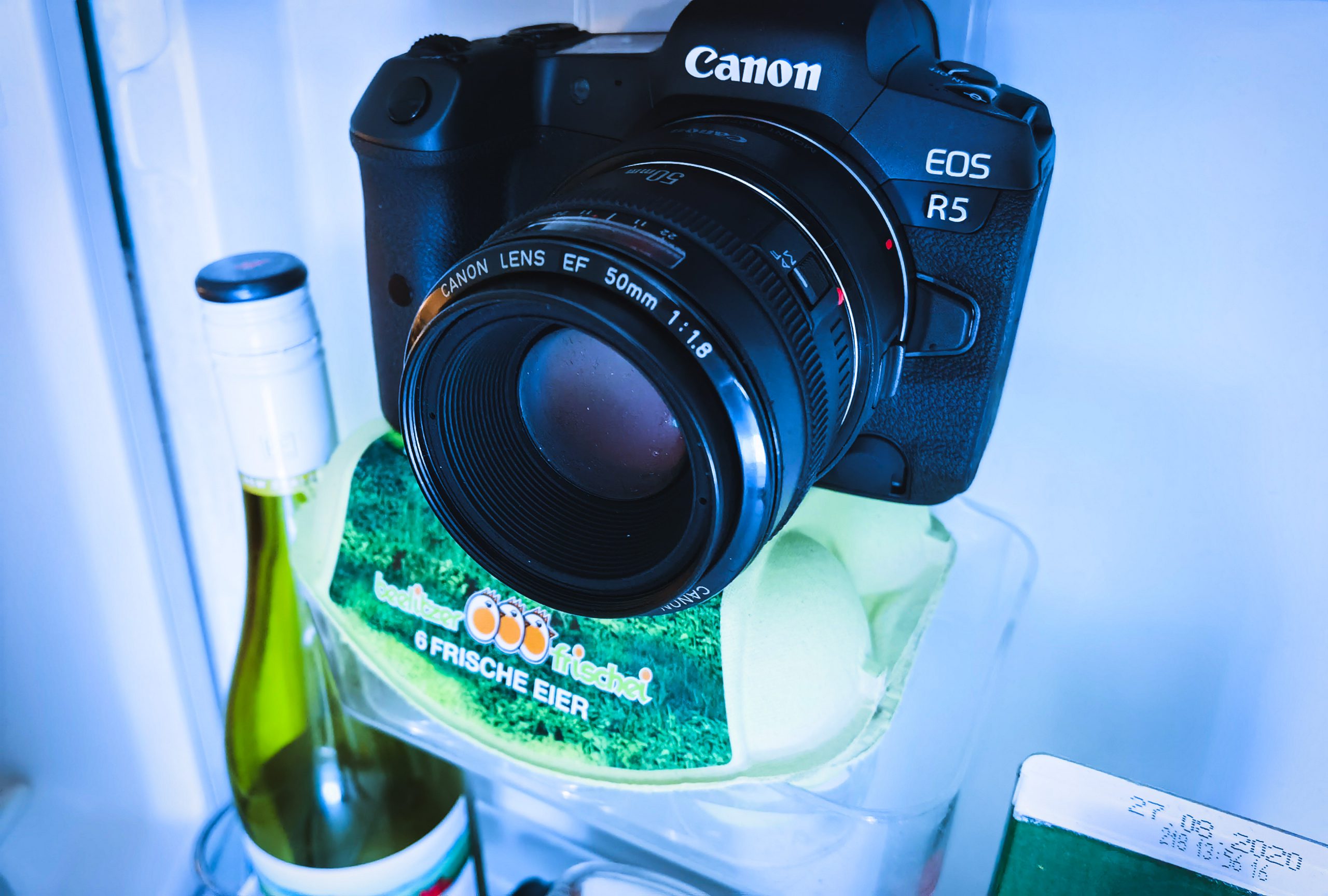 Canon really threw the kitchen sink at the EOS R5 specs sheet. What about the kitchen fridge? Canon have stated overheating time limits for HQ video recording in a warm 23 °C room. How does the camera perform in much colder conditions? Is the HQ video temperature limit breached with the camera...

www.eoshd.com