Al Bello, one of Getty's staff photographers, uploaded a bunch of photos from swimming today where a large chunk of the photos are *exactly* 24 megapixels, with some being slight crops around 23 megapixels. There's other ones taken with the exact resolution of the 1DX mark III, so these aren't upsized 1DX images, and there were some R5 images that were used as a remote which are kept around full 45 resolution. I doubt it's a coincidence that there's dozens of exactly 24 megapixel images in the set. Even cropping you wouldn't get that perfect.

Getty has a contract with Canon to only use Canon gear, so these also aren't A9II images or anything like that.

View and license pictures & news photos from Getty Images.
Thank you for sharing the link.
It's possible that part of the agreement photographers have with Canon is that they will not post R3 images with resolution greater than 24MP. Or, this is the highest resolution the R3 offers.
We don't know for sure that some of these are not upsized 1DX images. Some images from that body could have been upsized and others not. These can also be crops from higher MP cameras.
Lots of images taken by other photographers on Getty Images are also 24MP, even if they are not taken by Canon shooters. Could be a storage space thing or something since they have so many images coming in at the same time.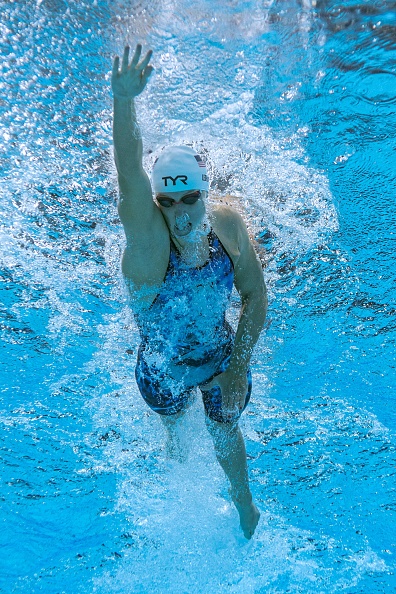 An underwater view shows USA's Kathleen Ledecky a heat for the women's 400m freestyle swimming event during the Tokyo 2020 Olympic Games at the Tokyo Aquatics Centre in Tokyo on July 25, 2021.
While this is all very interesting, and suggests a certain narrative, it is not definitive.