Multiple reports are coming in that the EOS R5 has major overheating issues. I was wondering how they were going to pull off 8K and 4K120FPS in such a small body with no active or even passive cooling. Hopefully these are just pre-production issues and they improve the processing efficiency to the point to where this does not become a production issue.
In other news it seems like both the R5 and R6 will have terrible battery life and the R6 at least will not be able to record video to both card slots....so I'm back on the fence with waiting to see where Panasonic goes with the GH6. The R6 also still has that 30min video recording limit.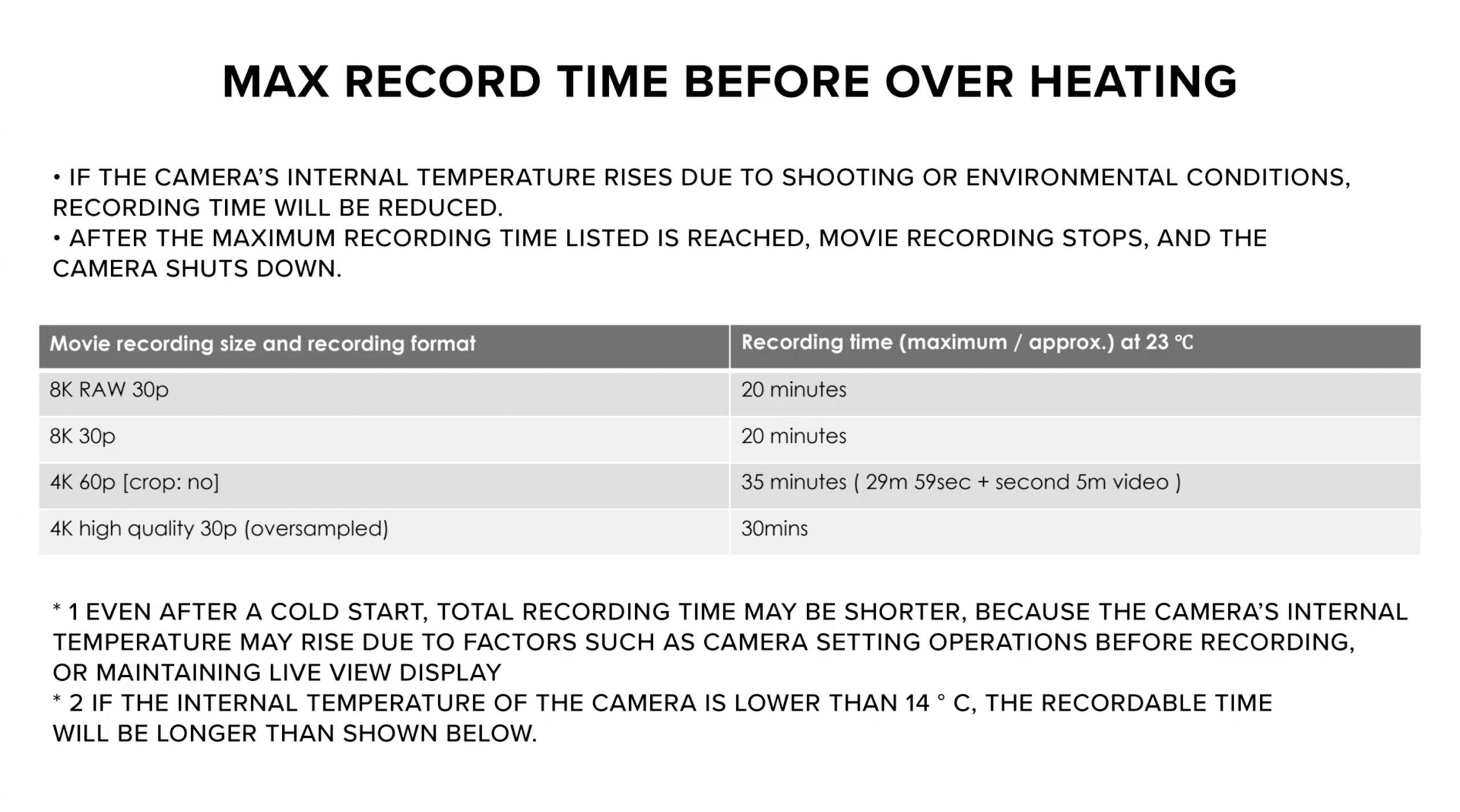 This information was supplied by Canon to the largest UK pro-video dealership CVP. It comes directly from the manufacturer's own testing results. The Canon EOS R5 does push the technology under the hood very hard. With only passive cooling and no fan, in a body barely any larger than the Sony A7...

www.eoshd.com