I post too Much on Here!!
CR Pro
Jul 21, 2010
28,090
8,303
I'm surprised to hear this. Can you share some MTF charts or back-to-back example shots?
The MTFs are nearly identical except in the extreme corners. Bryan/TDP tested 3 copies of the MkIII lens, one was so bad it was deemed damaged, the other two were similar to each other and slightly less sharp than his copy of the MkII.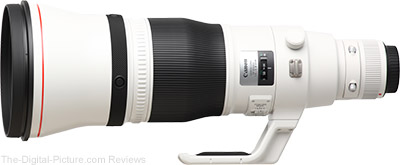 Is the Canon EF 600mm f/4L IS III USM Lens right for you? Learn all you need to know in The-Digital-Picture.com's review!
www.the-digital-picture.com